February 22, 2019 7:04 pm
Leave your thoughts
The 15th Annual Kinneret Auction Benefit will take place this Sunday, February 10, at 6:00 p.m. at Kinneret Day School in Riverdale. Proceeds will benefit the KDS Endowment and its scholarship fund. Alumni, families and teachers will join together for a night of celebration and support. While many great prizes are auctioned off, the evening is student-focused. Each class created a project that will be auctioned off.
Head of School Rabbi Aaron Frank explained that there are three main purposes to the event: "To give parents and families an opportunity to community build and enjoy time together, to celebrate our school and the amazing things our students are doing and to support our endowment and scholarship fund."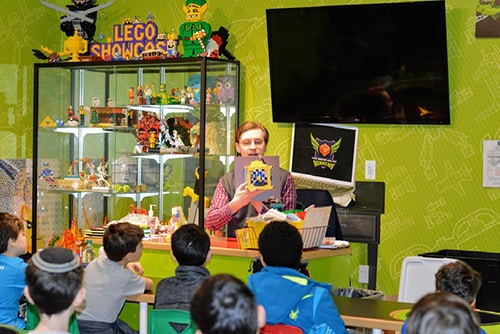 Rabbi Frank continued, "This event builds on the community environment of the school through a fun evening that also raises money to sustain and improve the school. I will be speaking about the significance of the number 15 as a number of reaching and striving in our tradition. Together, as a community, we work to raise ourselves, our students and our incredible community."
Parent volunteer Amy Hibshoosh explained that this event "is a social opportunity when people get to mix and mingle and have an opportunity to get to know each other. There is an online and mobile bidding auction with a live raffle event at the end of the evening." Hibshoosh described the highlight as the class gifts, which are all handmade and range from ceramics to pillows, paintings and other crafts. "The children are always excited to see who wins their gifts."
Timberly Whitfield is another parent volunteer who has assisted with this event for over 10 years. "My daughter is a graduate of Kinneret Day School (2016) and my son is currently in fourth grade there, so I have been involved in many, many auctions over the years. I started as the emcee for this annual event and have continued in that role, which I thoroughly enjoy! But I also volunteer behind the scenes wherever help is needed to prepare for the auction. It's all hands on deck to put this major fundraiser together."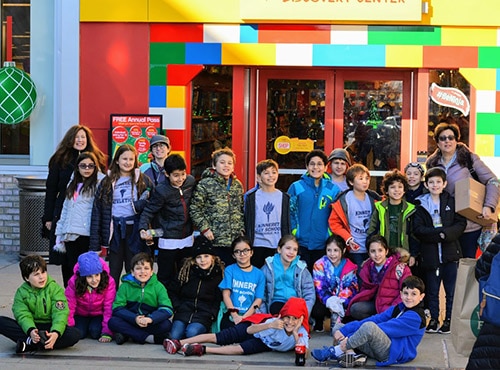 Eliza Suarez, KDS eighth grader, described her class projects over the years. "When we were younger, we decorated a popcorn bucket with pieces of popcorn inside with each of our names on it. Another year we put together framed artwork and poems created by the students. This year, we designed a plate based on a video game we enjoy playing called Shell Shockers. The plate is decorated with eggs that contain each of our usernames with a map of the game in the middle." Suarez noted, "Having the students involved with the creation of the auction items connects the auction to the school. When people win items, they also get memories of the students and their experiences at Kinneret."
Whitfield added, "As one of Kinneret's biggest fundraisers for the school, it is extremely important for Kinneret families to attend and show their support. The donations and proceeds from this event help the school with scholarships, enrichment programs and other educational activities. As a parent and volunteer, I know all too well that tuition alone cannot pay for the wonderful education and all of the activities Kinneret provides for our children. As such, Kinneret parents feel the need to come out and support the school." Whitfield continued, "It's a fun night! All the work and effort that Kinneret puts into this event really shows in the wonderful time everyone has. Besides helping the school, it's a great opportunity for parents to come together under one roof to socialize and network. Everyone enjoys the food and relaxed atmosphere. It's also a chance to win some fabulous big prizes like the newest iPhone, Nintendo Switch and jewelry!"
Tickets can be purchased and donations can be made online by visiting the auction website: https://www.biddingforgood.com/kinneretauction.
Categorised in: Local News