August 17, 2020 8:55 pm
Leave your thoughts
The last remaining Blockbuster video store in the world is getting a new lease on life.
Airbnb is turning the Bend, Oregon, store into a nostalgia-themed rental, according to NBC News. It is listed for three one-night stays in September for the low cost of $4 — a penny more than the video store's rental fee.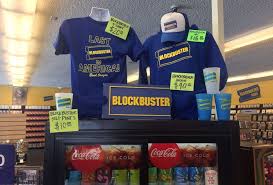 The store will be stocked with "all the movies your heart could desire," according to a press release from Blockbuster.
Unfortunately for Blockbuster fans around the country, the one-night Airbnb stays are open only to residents of Bend and surrounding Deschutes County in order to minimize the risk of Covid-19.
Categorised in: US News