August 24, 2020 3:57 pm
Leave your thoughts
KFC is pausing the use of its "Finger Lickin' Good" slogan on all its new advertizements after 64 years due to the coronavirus crisis.
Instead, the fried chicken chain will blur out and pixelate the well-known phrase – but only on the new advertisements, it will remain on KFC packaging in restaurants.
KFC says the move will only be temporary because the slogan "doesn't quite fit" following the breakout of the Covid-19 pandemic.
This change comes after KFC pulled a series of TV adverts in March 2020 featuring the line over fears it could encourage the spread of the virus.
The adverts racked up 163 complaints to the Advertising and Standards Authority (ASA).
KFC hasn't said when it'll start using the slogan properly again.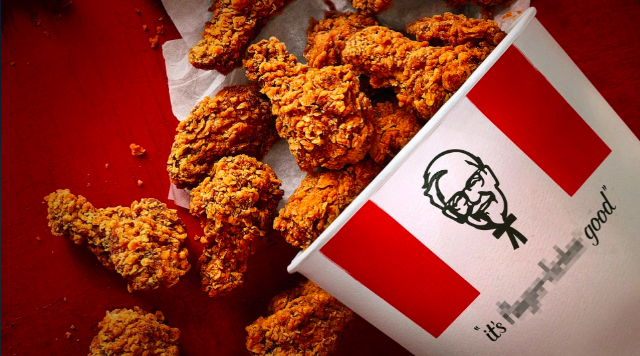 Tags: 5towns, Covid, KFC, news, TJH, Virus


Categorised in: US News