August 26, 2020 12:21 pm
Leave your thoughts
39 year old Shai Ochayon Z"l, a Breslev Chasid is the victim of today's terror terror attack in Petach Tikvah.
The father of four children was stabbed on his way back from Kollel.
Prime Minister Benjamin Netanyahu vowed Wednesday evening to demolish the home of a Palestinian who stabbed Shai Ochayon.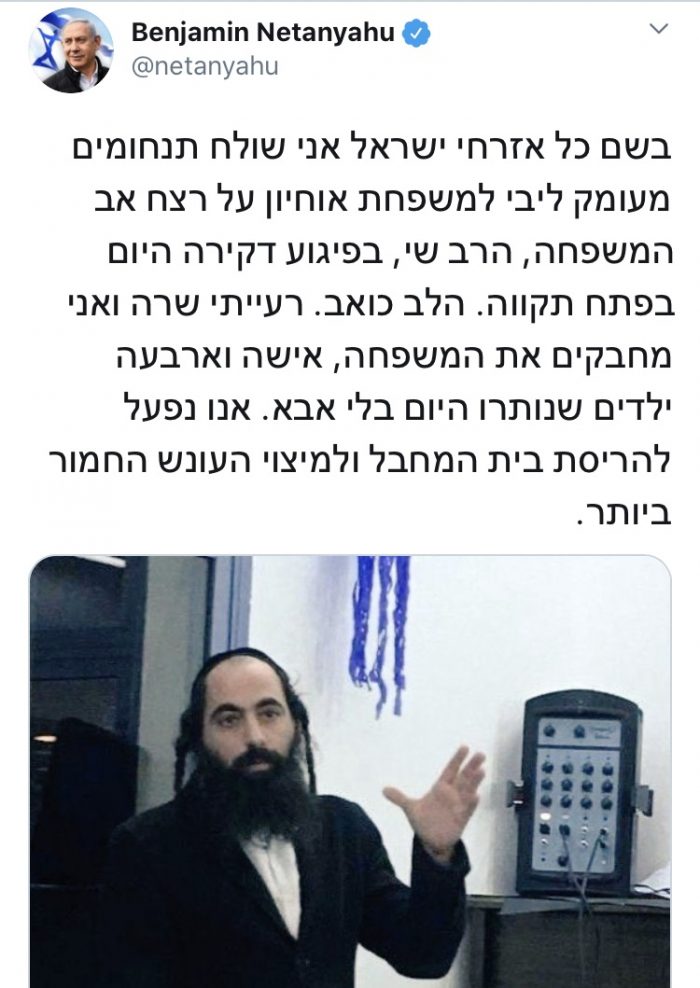 "My wife Sara and I embrace the family, the wife and four children who were left today without a father. We will work to demolish the home of the terrorist and seek the most severe punishment"
Categorised in: Israel News