September 2, 2020 10:21 am
Leave your thoughts
President Trump and Ilhan Omar seem to be on the same side. As the old adage goes The enemy of my enemy is my friend. I wouldn't go so far as to call them friends, but they both have voiced their similar opinion over Joy Reid's comments about Muslims. She compared the actions of President Trump and his allies to "the way Muslims act" when "radicalizing" supporters.
Here is the video of Joy Reid on MSNBC.
Ilhan Omar took to twitter right away calling for an apology.
President Trump did similarly this morning.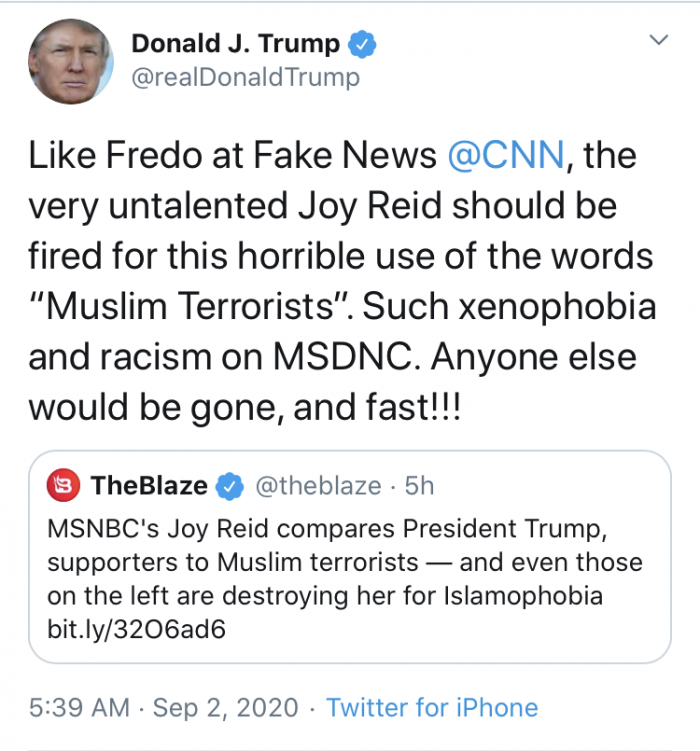 Tags: Trump


Categorised in: US News