September 9, 2020 12:58 pm
Leave your thoughts
By Gabriel Geller – Kedem/Royal Wine
Every Rosh Hashanah, we reflect on the year that passed and look forward to the year to come. We start a new chapter, not only in our spiritual life but also in our personal, professional, and family lives. Often, unfortunately, some of us neglect or even actively refuse to change, to improve, to grow. This past year, we have all been affected in one or multiple ways by the COVID-19 pandemic. Changing some of our habits, our lifestyle, even if temporarily, was no longer a choice. We were given the opportunity to rethink much of our routine, redefine our priorities, and perhaps become stronger in our emunah in Hashem and his Torah.
Wine is used in our tradition primarily to sanctify the special days of Shabbos and Yom Tov. Weddings, brisos, sheva brachos are all very important. Still, the difference is those Simchas are the results of our decisions. In contrast, Shabbos and Yom Tov are a constant in our lives, independent of our actions. Some wines, because of their history, where they were made and the people they were made by, symbolize the choices we face.
The Herzog family has a glorious heritage of winemaking dating back to the 19th century. When they arrived in America after having survived the Holocaust, they went on to rebuild their winemaking business, calling their New York winery Kedem as in "chadesh yameinu k'kedem", (Eicha 5:21), which translates to « « renew our days as before. » Seventy-two years later, the Herzogs keep on innovating and leading the kosher wine industry, producing world-class wines again. The Herzog Variations Be-leaf Cabernet Sauvignon 2019 is a delicious, fruit-forward wine that would pair equally well with chicken or beef as it is medium-bodied and gently concentrated. We all know someone who has some degree of sensitivity to sulfites, which are found in all wines and most foods. Most wines have added sulfites in tiny quantities. They help preserve the wine from spoiling prematurely. However, some people experience side effects such as headaches that are often attributed to those added sulfites. The Herzog Variations Be-leaf is certified organic and made without any added sulfites, and it is the first commercially produced kosher wine combining these attributes.
This Rosh Hashanah, perhaps more than ever, we will all daven with the utmost kavana for the coming year to be a sweet one, a year of yeshuos and nechamos. One of the greatest sweet wines has made a comeback with the 2017 vintage arrival, 16 years after its last kosher release. Château Guiraud is a winery in the Sauternes appellation of Bordeaux. Over the 300 or so years of its existence, it has righteously established its reputation as one of the world's most outstanding dessert wines. This luxurious, superbly balanced, complex and elegant wine will elevate a yom tov meal like no other.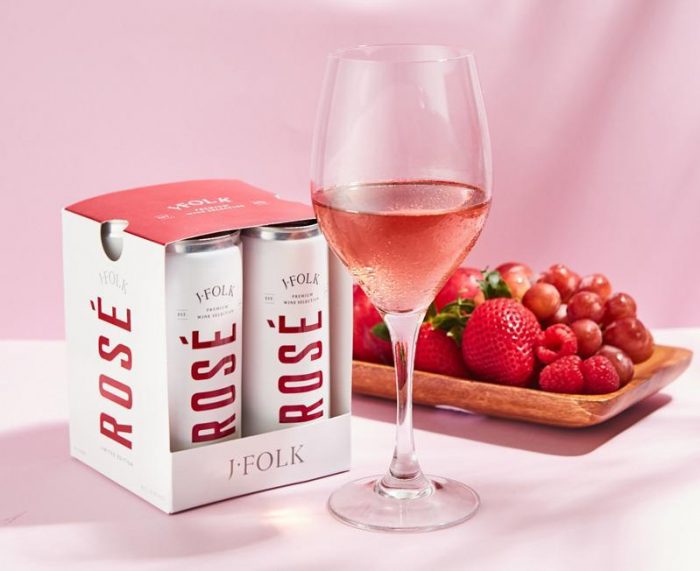 It is still quite warm out there these days, and after hours at shul, we will surely need to refresh ourselves. Rosé wines are refreshing in their essence. Due to the pandemic, which unfortunately still isn't over, many of us will spend the yomim tovim with fewer guests and relatives than usual. J • Folk Rosé in cans from South Africa come in quite handy, as instead of opening a full bottle of rosé, we may enjoy this fresh rosé from the 2020 south hemisphere harvest in a more individual and convenient format.

It is always interesting to compare the new vintage of a favorite wine and determine whether we like it as much or more than the previous one. Chenin Blanc is a wine grape variety mostly known in the kosher world as semi-dry and sweet wines. While these are delicious, a well-made, dry expression such as the Netofa Latour Chenin Blanc 2018 takes the experience a few steps further with a beautifully layered profile, with a vibrant and mouth-watering profile of pear, stone, and citrus fruits, with intriguing mineral notes.

Château Clarke Listrac-Médoc 2018 is now available and shows an even more inviting and approachable profile than the 2016. An excellent dry red Bordeaux to discover now and also to cellar for the next decade or two. Whichever wines you choose to complement your meals with, please always keep in mind that every little thing we do or say can potentially make one's life better. Shana Tovah, l'chaim!
Categorised in: Local News