September 10, 2020 5:47 pm
Leave your thoughts
On Monday, August 31, Cross River held its Eleventh Annual Golf and Tennis Outing to benefit Madraigos at Montammy Golf Club in Alpine, NJ. Known for its beautiful golf course and expansive clubhouse, it proved to be the perfect backdrop for a day of golf, tennis and networking.
Madraigos was thrilled to be chosen once again by Cross River and its board of directors as the sole beneficiary of this most successful outing. Madraigos owes a sincere debt of gratitude to Cross River for their extreme generosity and genuine vote of confidence.
Despite many new challenges posed by Covid-19, the event was bigger and better than ever before. Sponsors responded with greater generosity and attendees respected all health guidelines set forth while enjoying the event and everything it had to offer.
"The annual Cross River Classic is always a great day for our friends, partners and clients," said Gilles Gade, founder, president, and CEO of Cross River. "At Cross River, we embody the values of community service and this year was no different. We are thrilled to have played a small role in the tireless work Madraigos does on behalf of the community."
Major event sponsors included Mastercard, Diamond Level Sponsor; SR-X and Mobile Vascular Physicians, Sapphire Level Sponsors; and Piper Sandler was a Platinum Level Sponsor. Affirm, Deloitte, Jefferies, Goldman Sachs, Sunlight Financial, and Tierpoint, to name a few, were very generous sponsors on top levels as well.
For the premium giveaway, golf and tennis players were treated to an extra special experience called Nike By You Workshop. Sponsored by Jefferies, players had the unique opportunity to digitally design and customize their own pair of Nike Pegasus sneakers to be shipped to them soon after the event.
Additional giveaways included a Fuji Instax Mini 11 instant film camera, sponsored by Fiserv with a fun photo contest that extended the gift experience throughout the day. The swag bag given to each player included a premium water bottle sponsored by Deloitte, deluxe golf balls sponsored by Affirm, face mask sponsored by Whitestone Branding, a sports towel sponsored by SHB Group, and golf tees and tools sponsored by Keefe Bruyette & Woods. Thanks to our sponsor, Westwood, golfers also enjoyed custom-fit leather golf gloves.
Following a lavish breakfast sponsored by Wachtel Missry, LLP and equipped with Vpar live golf scoring devices sponsored by Best Egg, the 25 foursomes prepared for a competitive day of golf.
A tennis round robin tournament, sponsored by Centurion, is a spirited annual tradition. Tennis pros and courtside specialty beverages and snacks enhanced the games for all players. In recognition of great play, trophies were given to the lucky 1st place and 2nd place winners.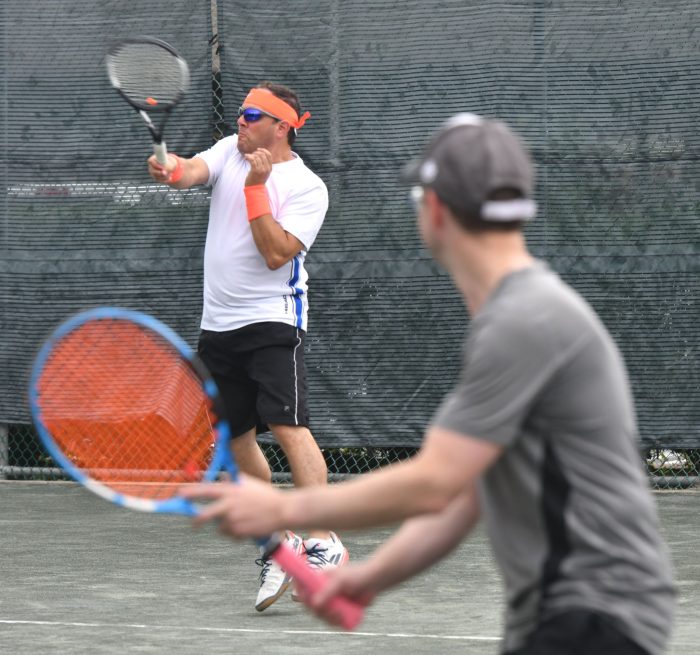 Many of the participants expressed their enthusiasm for the event. "Events like these reinforce how important it is to give back," said Meir Krengel of TBG Funding. "The fact that so many people came out to support such an amazing organization is inspiring. Each year grows stronger, which is a testament to Madraigos and all those involved."
The BBQ lunch, sponsored by Singer Environmental and MD Capital Advisors, featured gourmet fare enjoyed by all. Outdoor entertainment and amenities provided by Cross River enriched the experience.
The grand finale was the Benefit Reception and "Network for A Cause" sponsored by SR-X and Mobile Vascular Physicians. Over 200 friends and supporters of Madraigos joined and networked with fellow professionals, business leaders, and entrepreneurs. Phil Goldfeder, SVP, Public Affairs at Cross River, former NYS Assemblyman, and long-time friend of Madraigos, emceed the short program, awards presentation, and raffle drawing featuring three premium gifts: Callaway Golf Clubs and bag, Peloton Bike, and MacBook Air.
For sweet and safe travels and appreciation for eleven years of dedicated support, attendees were treated to Goodbye Goodie Bags sponsored by Freedom Financial.
"The Cross River Classic gets better each year, and I am continually amazed by the generosity of our sponsors to help Madraigos, a cause that benefits so many individuals," said Phil Goldfeder, SVP Public Affairs at Cross River. "While this year was a little different due to Covid, the outing was a fantastic day for all involved, from our partners and sponsors, to friends and the community, and we are already looking forward to next year's event."
Rabbi Dov Silver, founder and Executive Vice President, Madraigos, said, "We are grateful beyond words to Cross River and its Board of Directors for the tremendous constant flow of generosity and commitment, enabling Madraigos to serve the community that needs our resources and services. We are also thankful for all the organizations and companies that sponsored this year's event."
"We graciously acknowledge Cross River's generosity which makes it possible for us to serve the community on many levels. Our gratitude extends to the many loyal sponsors, participants, and friends who believe in our mission and support our work," commented Sharon Gross, Executive Director, Madraigos.
Funds raised at the event will assist Madraigos in providing valuable prevention and intervention services to the Five Towns/Queens community and beyond, including a Support Line, Community Education, Crisis Intervention, Case Management, Assessments and Referrals, School-Based Services and Mental Health Awareness Program (MAP), The Lounge, Camp Ignight, Parenting Matters, Shabbatonim, Support Groups, and yom tov retreats, including this year's inspirational Rosh Hashana program which will take place in Westchester, NY.
For more information about the 11th Annual Cross River Classic Golf and Tennis Outing to benefit Madraigos, visit www.crossriverclassic.org.
For information about Madraigos, please visit www.madraigos.org.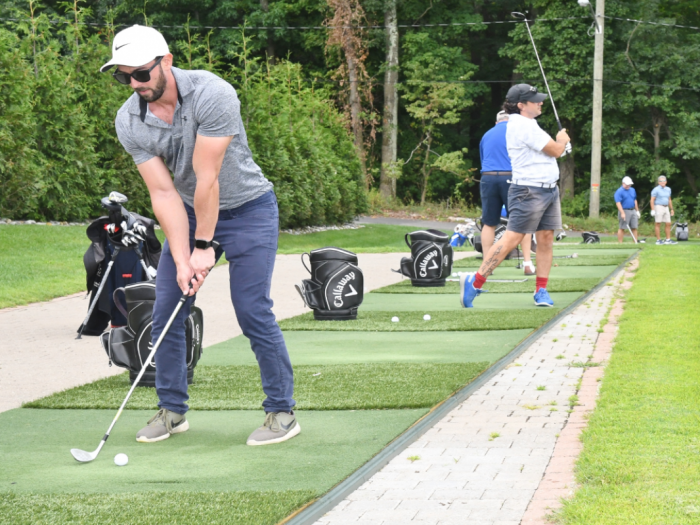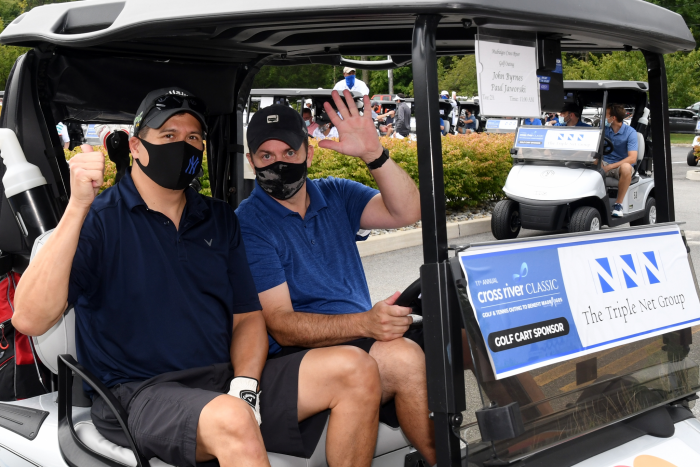 Categorised in: Around the Community