September 10, 2020 5:31 pm
Leave your thoughts
Social distancing does not stop SHS Director of Student Activities Ms. Esty Munk from creating and executing incredible student programming! Before the school year even began, masked seniors took a trip to Connecticut's "Empower Adventure Center." It was a full day of physically distant team building and connecting, where seniors had an opportunity to step out of their comfort zones in preparation for their role as leaders at SHS.
Principal Mrs. Sara Munk opened the day with the importance of modeling behavior and being leaders in the school, setting examples for younger students. SHS seniors laughed as they participated in activities that had hidden, deeper meaning and left with a deeper understanding of problem solving and rising to the occasion. Afterward, students were pushed out of their comfort zones as they traversed difficult ropes courses, relying on each other for support and themselves for action. The day did not stop there.
That same evening, the full school was invited to an outdoor movie in the Shulamith yard. Each grade was given their own tent, with hanging outdoor lights, and a table of individual snack bags. Shulamith Shark masks were given out and worn as SHS administrators and faculty welcomed students "home." Students sat on the ground on their new SHS blanket and enjoyed the movie while reuniting with friends and teachers. It was an awesome night, with freshmen showing up an hour early for team building and pizza. SHS is grateful to Dean of Students Mrs. Ricky Gaerman, Ms. Esty Munk, and the 2020 GO, President Ellyana Pilevsky, Vice President Adina Zelcer, Secretary Mindy Kail, for all their hard work coming up with and carrying out physically distant but fun activities, Ms. Millie Gittleman for ensuring the space and tech were prepared, and Ms. Nikki Feerst and Mrs. Ally Mishkoff for setting up the tables, food, and swag. With such an incredible night before school, the tone has been set for another awesome year at SHS!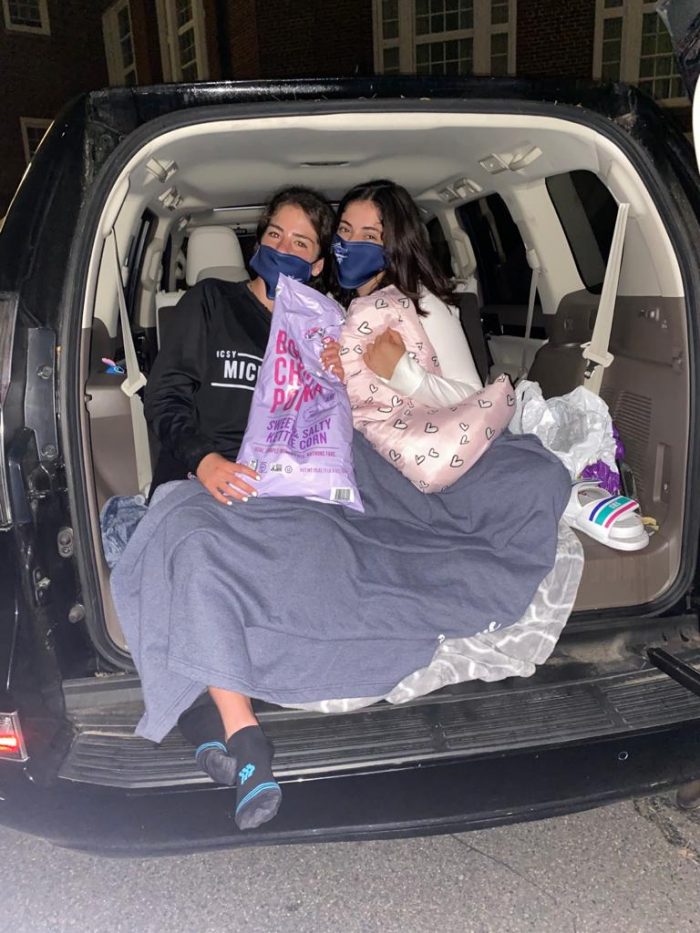 Categorised in: Around the Community