October 16, 2020 11:58 am
2 Comments
Yeshiva Ketana of Queens on Parsons Blvd, and Yeshiva Tiferes Moshe in Kew Gardens are both located in the states deemed "yellow zone". Schools inside the yellow zone are allowed to operate with in person learning.
On Thursday both yeshivas were visited by inspectors and erroneously received a summons.
A staff member at Yeshiva Ketana tried to show the inspector an email from the City Education Department confirming that their school is located in a yellow zone. He offered to show them the email and they said, 'It does not matter. Our supervisor, Deputy Martinez, said you are in a red zone and we should issue you a summons.' The inspectors gave the yeshiva a $1,000 fine.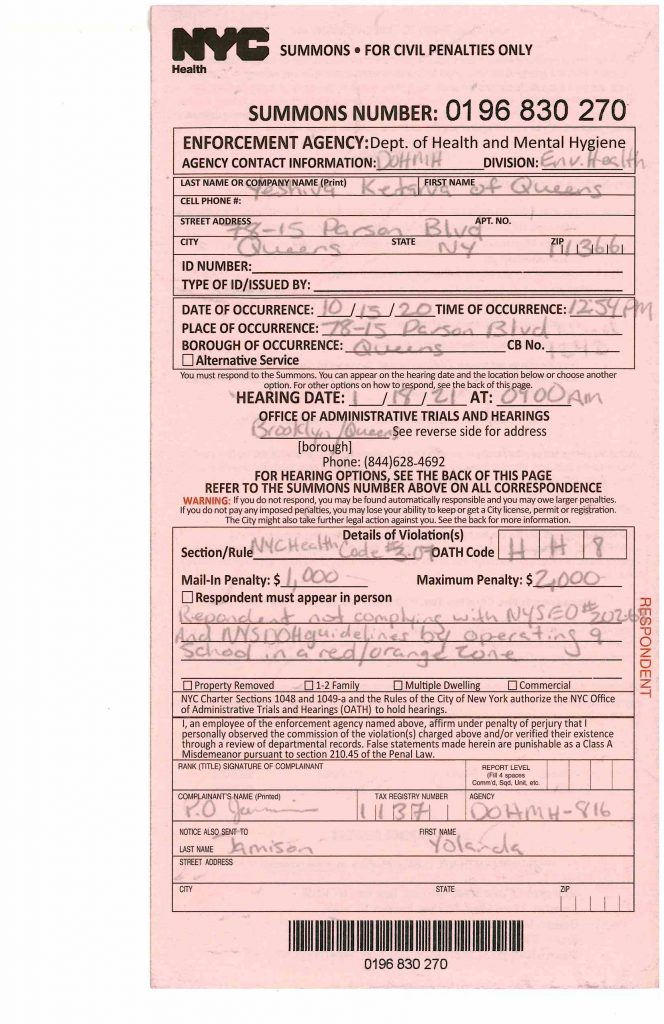 The Yeshiva reached out to Councilmember Rory Lancman and Assembly member Daniel Rosenthal. They were able to get the fines rescinded.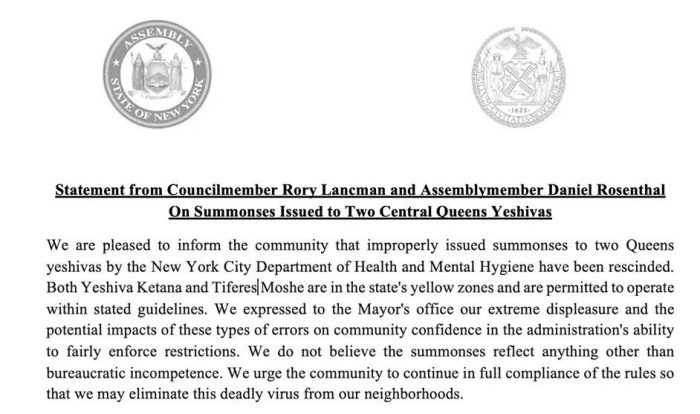 Categorised in: Local News