October 30, 2020 9:30 am
Leave your thoughts
Yesterday, Yud alef Cheshvan, the yahrtzeit of Rachel Imeinu was the first time in over 20 years a bris milah was held at kever yosef. The family was escorted by the IDF.
The kisei she Eliyahu was originally from kever yosef and was removed after it was burnt down 20 years ago. The kisei was returned for the first time for the bris.
The Bris was limited to 30 people due to the coronavirus.
The baby was named Binyamin, (also a son of Rachel Imeinu).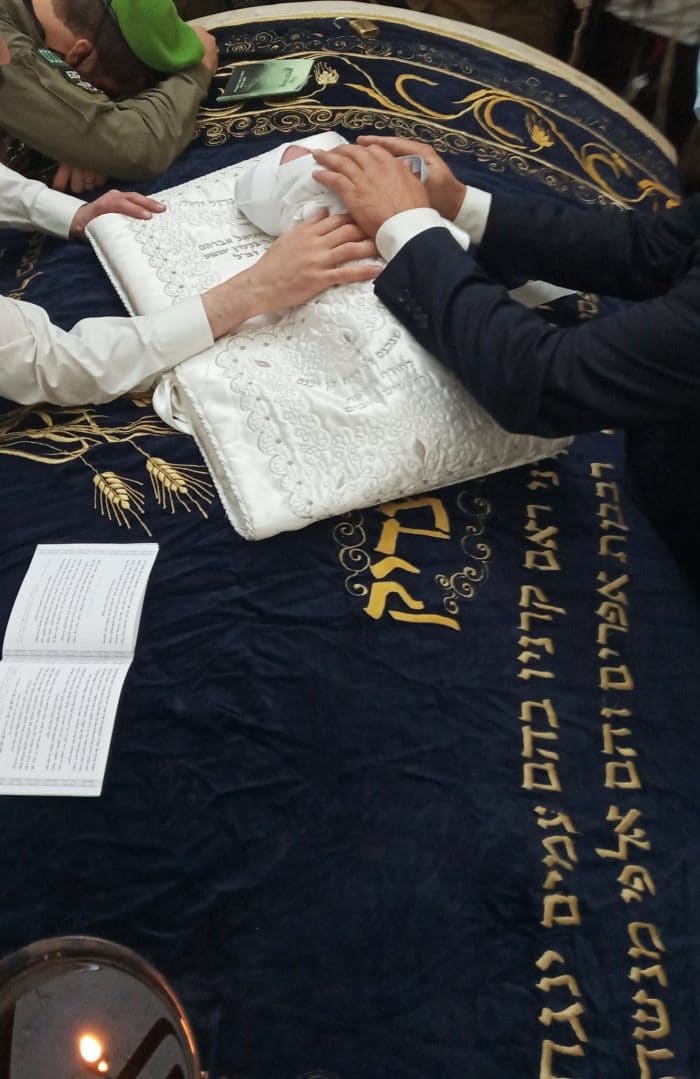 Categorised in: Israel News