November 26, 2020 12:05 pm
Leave your thoughts
In a landmark vindication of religious rights, the Supreme Court of the United States issued an injunction, just minutes before midnight late Wednesday, against New York State's arbitrary limit of 10 or 25 individuals in houses of worship with capacity for hundreds in Red and Orange zones. In so doing, the High Court sided with Agudath Israel of America and the Roman Catholic Diocese of Brooklyn in their legal challenge against such limitations.
In its 5-4 ruling, the Supreme Court reasoned that imposing such limitations on houses of worship and not "to 'essential' businesses such as acupuncture facilities… strikes at the very heart of the First Amendment's guarantee of religious liberty."
The Court's ruling is important because it will allow individuals of all faiths in New York to immediately pray utilizing the same occupancy restrictions and safety procedures that govern similar secular activities.
But this ruling is truly historic because the nation's highest court issued an "extraordinary remedy," enacting an emergency preliminary injunction to nullify an executive order – during a pandemic – to reaffirm the bedrock American principle that religious freedom shall not be a second class right in the United States. This ruling is certain to have nationwide legal impact on the status of religious freedom for years to come.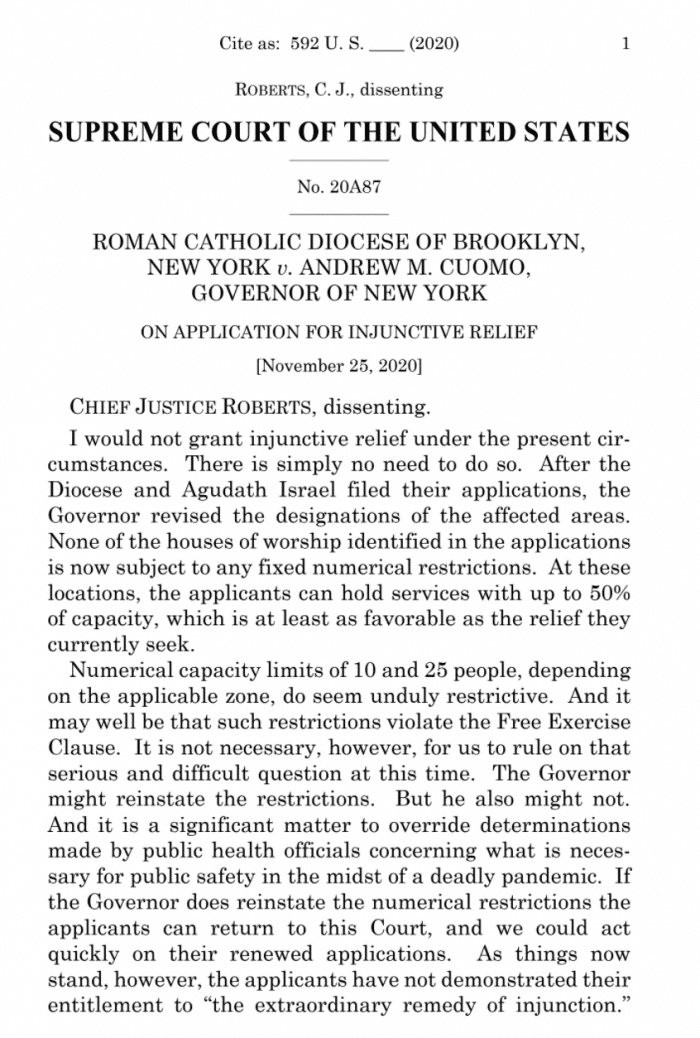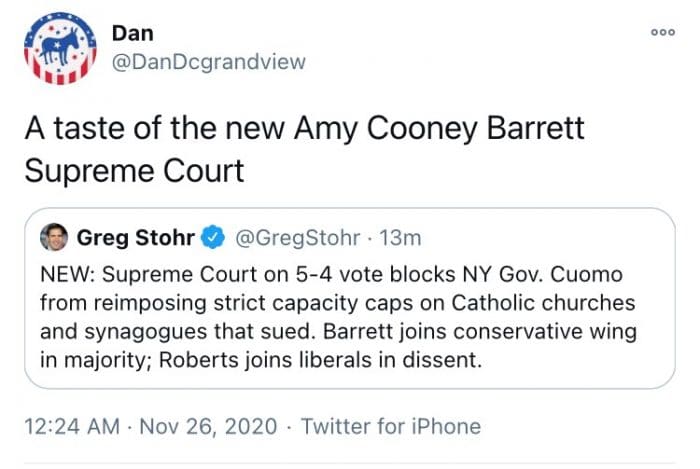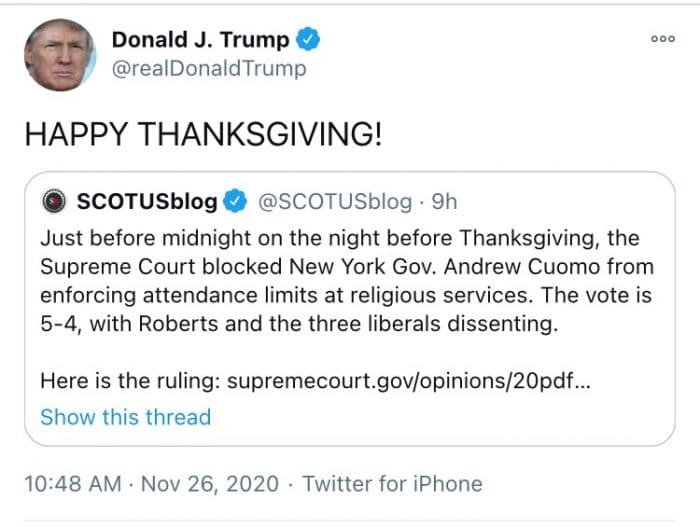 Categorised in: US News