December 3, 2020 3:06 pm
Leave your thoughts
The Woodmere fire department was called to a collapsed building on West Broadway opposite Prospect ave. The corner store of the attached row of buildings is the future home of seasons express Woodmere. Demolition had already begun on the old Smittys grocery store.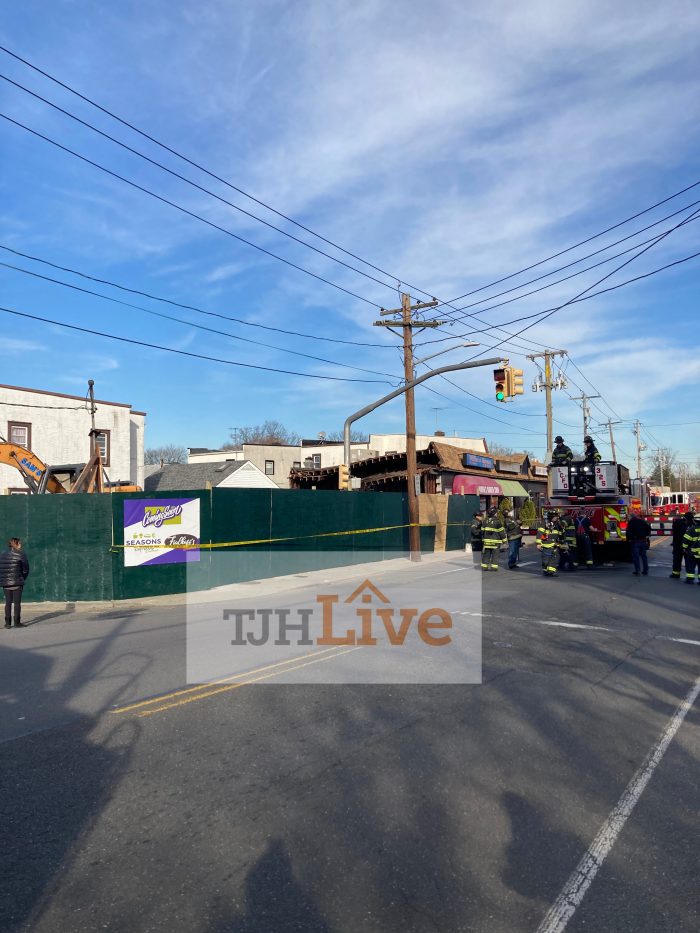 Multiple fire departments were called in to assist in the building collapse including special operations trucks from Rockville Center, Freeport, and Elmont fire departments.
The entire row of stores including Rubens barber shop, and Jerusalem Floris were evacuated and roped off until the officials can determine the structural safety of the building.
TJHLive spoke to the construction manager who was on scene , who claims that nothing collapsed and all demolition was going according to plan. "This is a buiding demo, that's what happens the building comes down. Someone called the fire department for no reason and made a whole mess."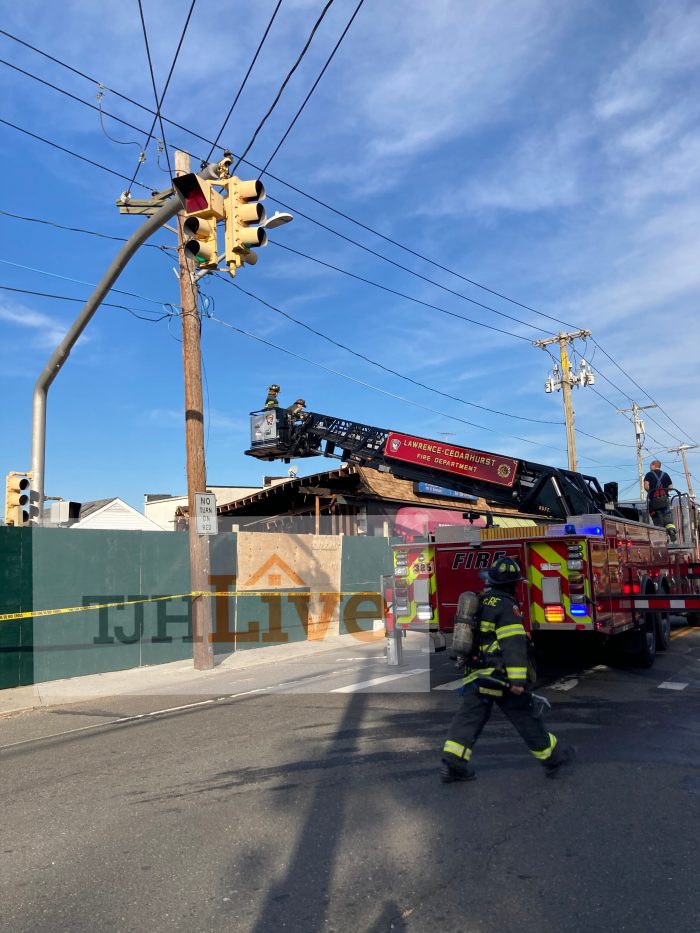 Categorised in: Local News